Vetruria specializes in the sale and distribution of glass containers from the best companies in the industry. Their wide range of products, including both signature and standard items, as well as a widespread presence in the territory, allow them to provide efficient and high-quality service for every type of request, even the most particular ones.
Glass bottles for wine, sparkling wine, oil, spirits, beer, jars for food, and accessories such as DOP corks and screw caps, metal closures, tin cans, and glasses for tasting oil. With their great range of items, Vetruria is able to satisfy every need by providing technical support to customers in their selection of the most suitable glass container in terms of shape, color, and characteristics. Vetruria provides one-of-a-kind service with precision and reliability, the result of the perfect union between an ancient passion for glass and innovative production dynamics that translate, every day, into an important network of shared knowledge and advanced management technologies.
The widespread distribution, thanks to the deep knowledge and understanding of a constantly evolving market, is the last step of a wider research process that characterizes only select companies with strong and rooted values, while also looking towards the future.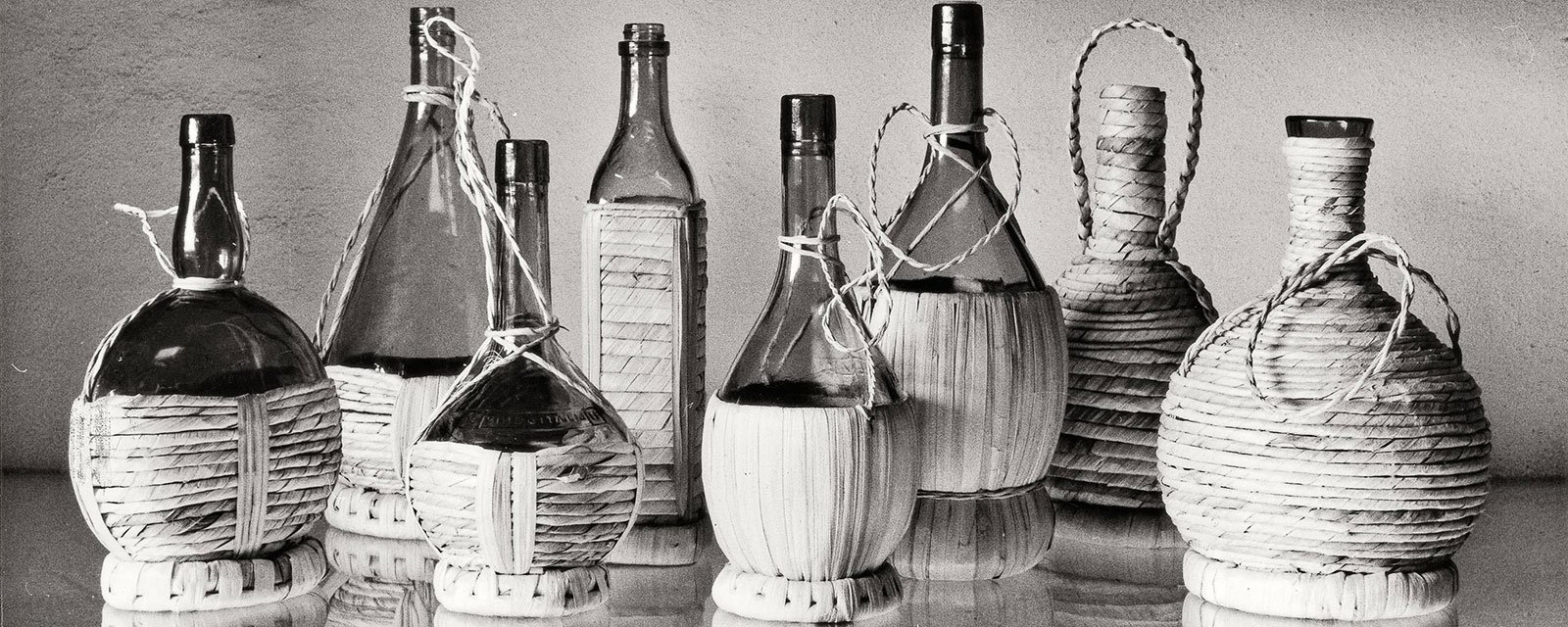 The company was once called Umbria Fiaschi, with a warehouse in Moiano in the municipality of Città della Pieve (PG). Specializing in the sale of flasks and straw-covered products, the company was then named Umbria Vetro before becoming Vetruria. In 1994 the headquarters were moved from Perugia to Florence, where the Montelupo Fiorentino warehouse was opened alongside the already existing one in Umbria, in addition to those of Stilvetro in Abruzzo, Vetro Nord in Friuli Venezia Giulia, and Piemònvetro in Piedmont.
Deeply linked to the territory, Vetruria's history has been passed down for over 50 years in which shapes, colors, and applications are dependable and are still used today to better interpret the needs of producers and customers.

To ensure precise, punctual, and adequate answers to the needs of its customers, Vetruria has long-standing commercial partnerships with some of the main companies in the area.
Vetreria Etrusca SpA

Via Maremmana, 70
50056 Montelupo Fiorentino (FI) - Italy
T +39 0571 7551
M info@vetreriaetrusca.it

Stilvetro

Via Val Di Foro, 49
66010 Ripa Teatina (CH) - Italia
T +39 0871 936407
F +39 0871 936451
M info@stilvetro.it

Vetropiù

via Gabriele Jannelli, 424
80131 Napoli - Italy
T +39 081 7707486
F +39 081 3720153
M contatti@vetropiu.it
Numerous brands are distributed by Vetruria, all are expressions of a wealth of experience and a unique know-how in the world.