Each wine, oil, vinegar, spirit, honey, preserve or jam is the result of months, or even years, of care and dedication. The choice of the right container to enhance and protect its physical and organoleptic characteristics is very important. Vetruria offers products that are constantly new, unique, and original. These containers are able to perfectly adapt to their contents, enhancing every single quality.
Wine
A wide range includes bottles suitable for all intended contents, from Bordeaux to Burgundy to Rhine style bottles in different colors according to different needs: half white, white, extra white, AG green, dead leaf, French green, antique green and Verdetrusco. The various models to choose from are unique and innovative, and available in both standard and special glass. There are different types of neck finishes and weights, and also formats of Bordeaux bottles up to 6 liters.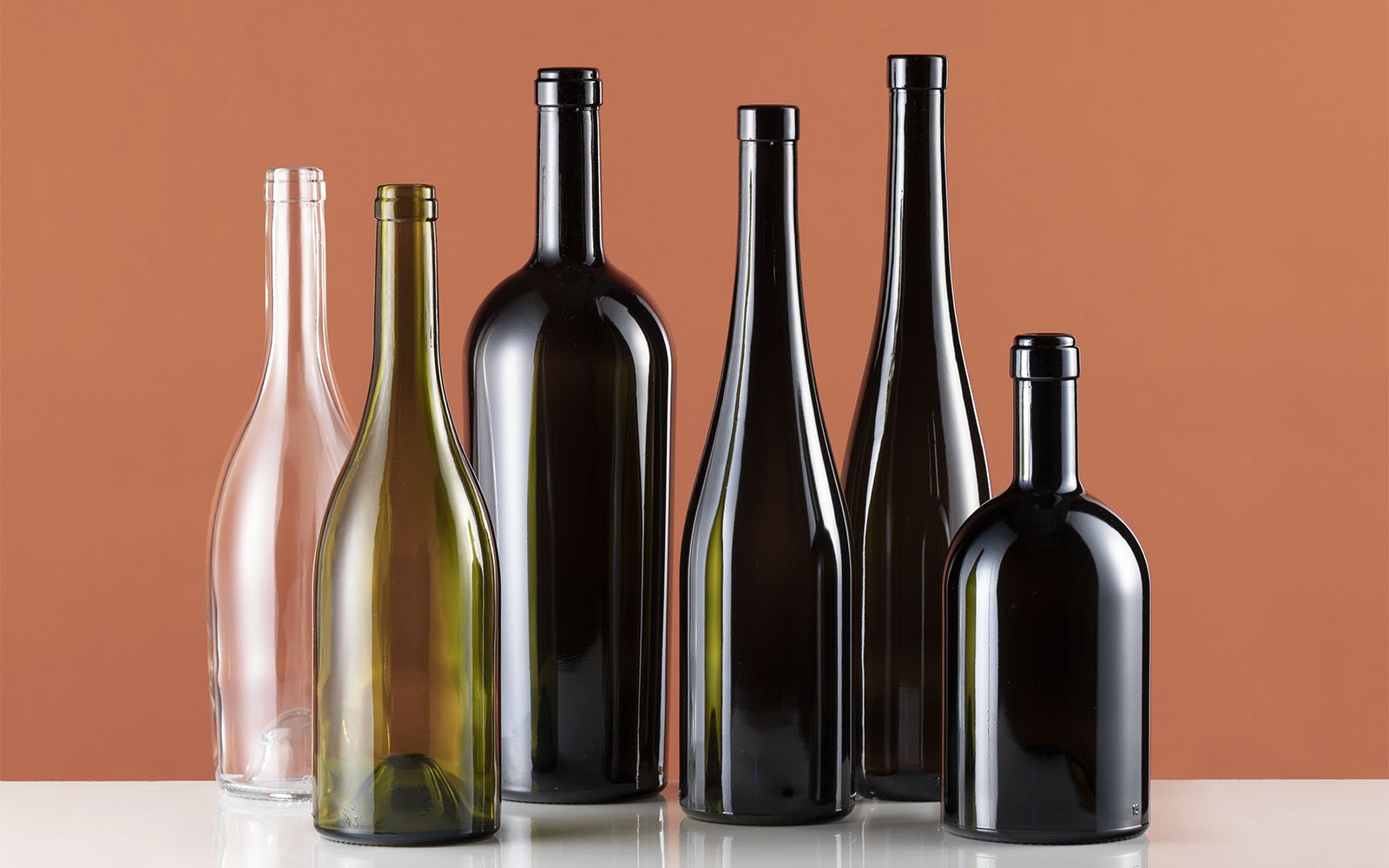 Sparkling wine
A bottle with a particular design certainly enhances the contents inside. This is why there is a wide range of sparkling wine bottles in both standard and special glass. The type of bottle varies, in accordance to the required pressure, from Champagne-style to spumante-style. It is also possible to choose the weight of the glass, the format, the neck finish and the color: white, extra white, AG green, dead leaf, French green, antique green, and Verdetrusco.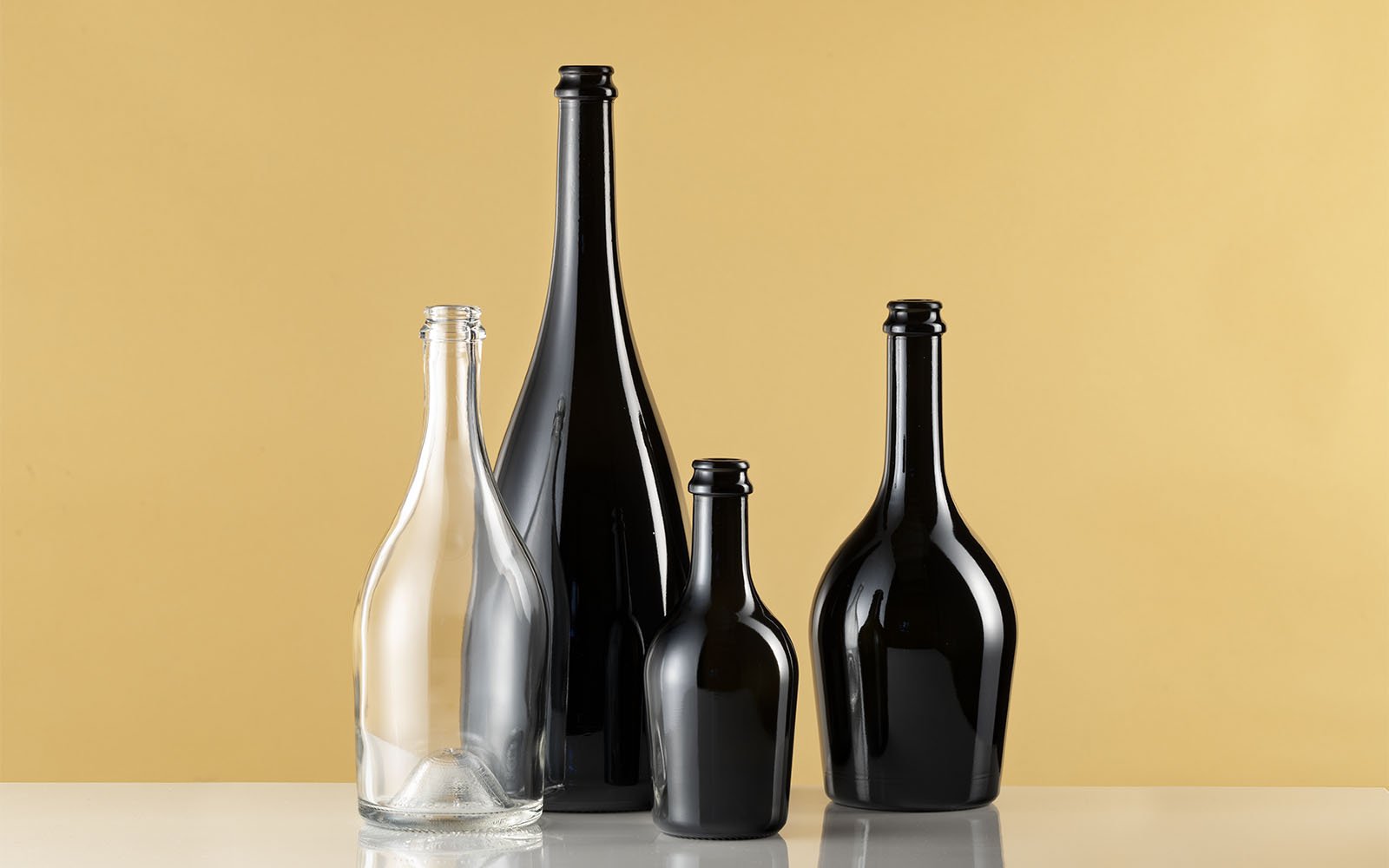 DOP Olive Oil
The wide range of special bottles include containers from innovative and elegant product lines, making for attractive and refined packaging. Characterized by the anti-fill closure, specialized for DOP oil, these bottles protect the contents from counterfeiting. For young oils that will be consumed quickly there are half-white bottles, while those in Verdetrusco guarantee complete protection of the contents from UV rays. These bottles protect the oil from oxidation and retain their organoleptic properties.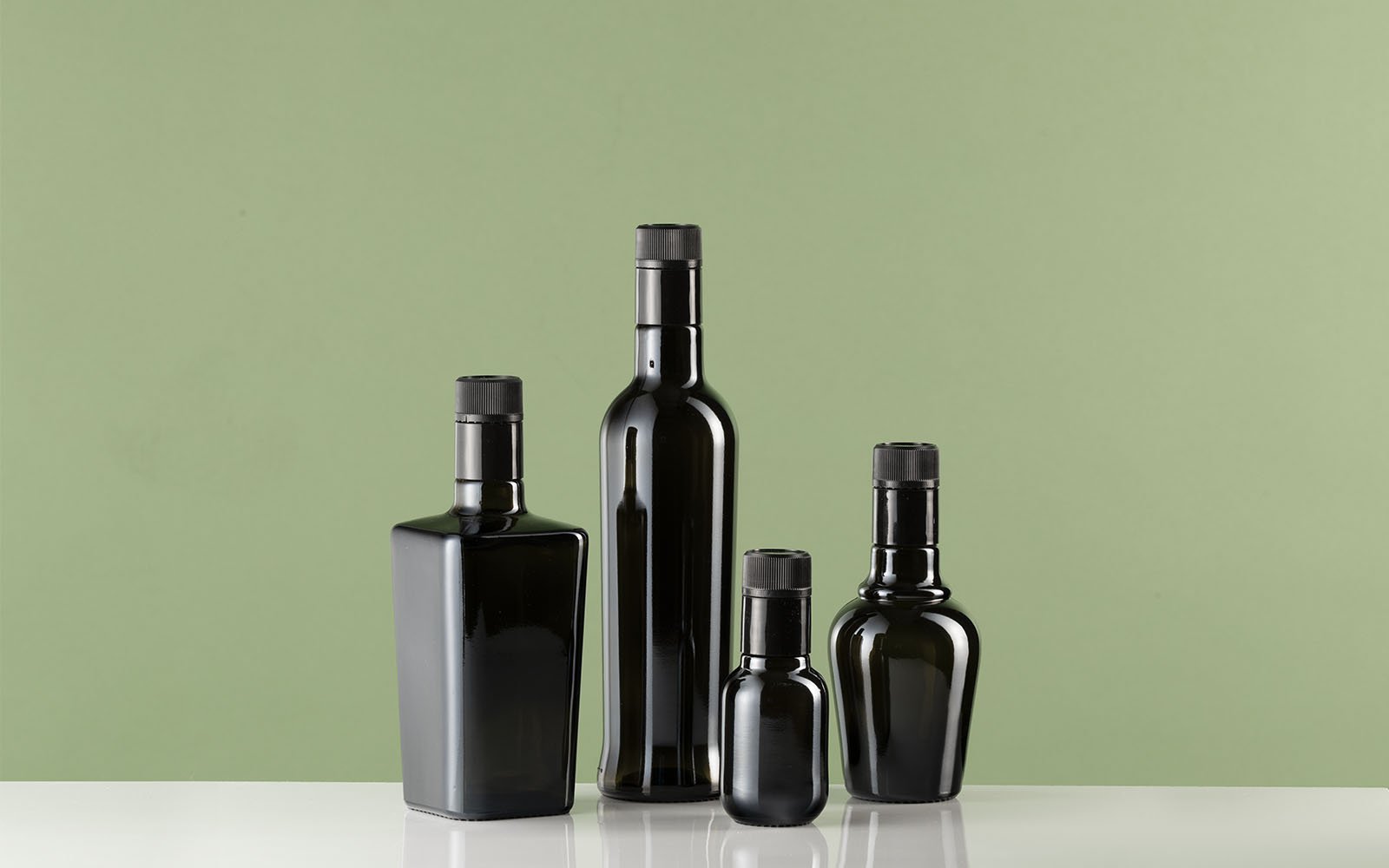 Oil & Vinegar
High quality products need containers that will enhance their properties while simultaneously preserving them. These containers usually have a screw-top opening, while the choice of colors vary from half white to different shades of green to Verdetrusco for complete protection.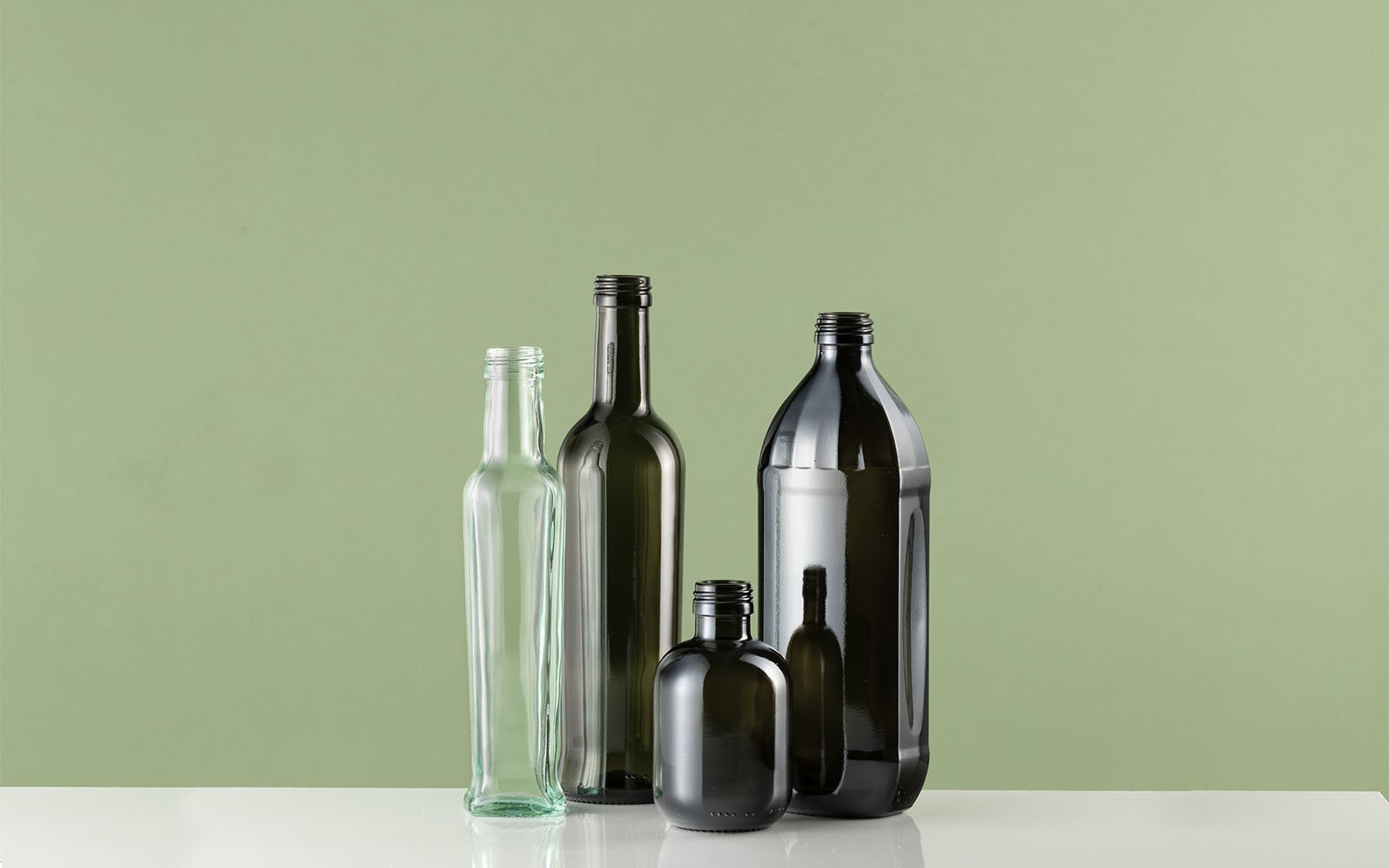 Spirits
To highlight the contents inside, the wide range includes bottles of exclusive design, including special bottles with thick bottoms. This is so that each product has a container suitable for its every requirement, combining style and functionality. Many selections include all formats (from 50ml to 1000ml) and the available glass colors vary from white, half white, extra white, and Verdetrusco in the standard glass or special glass type.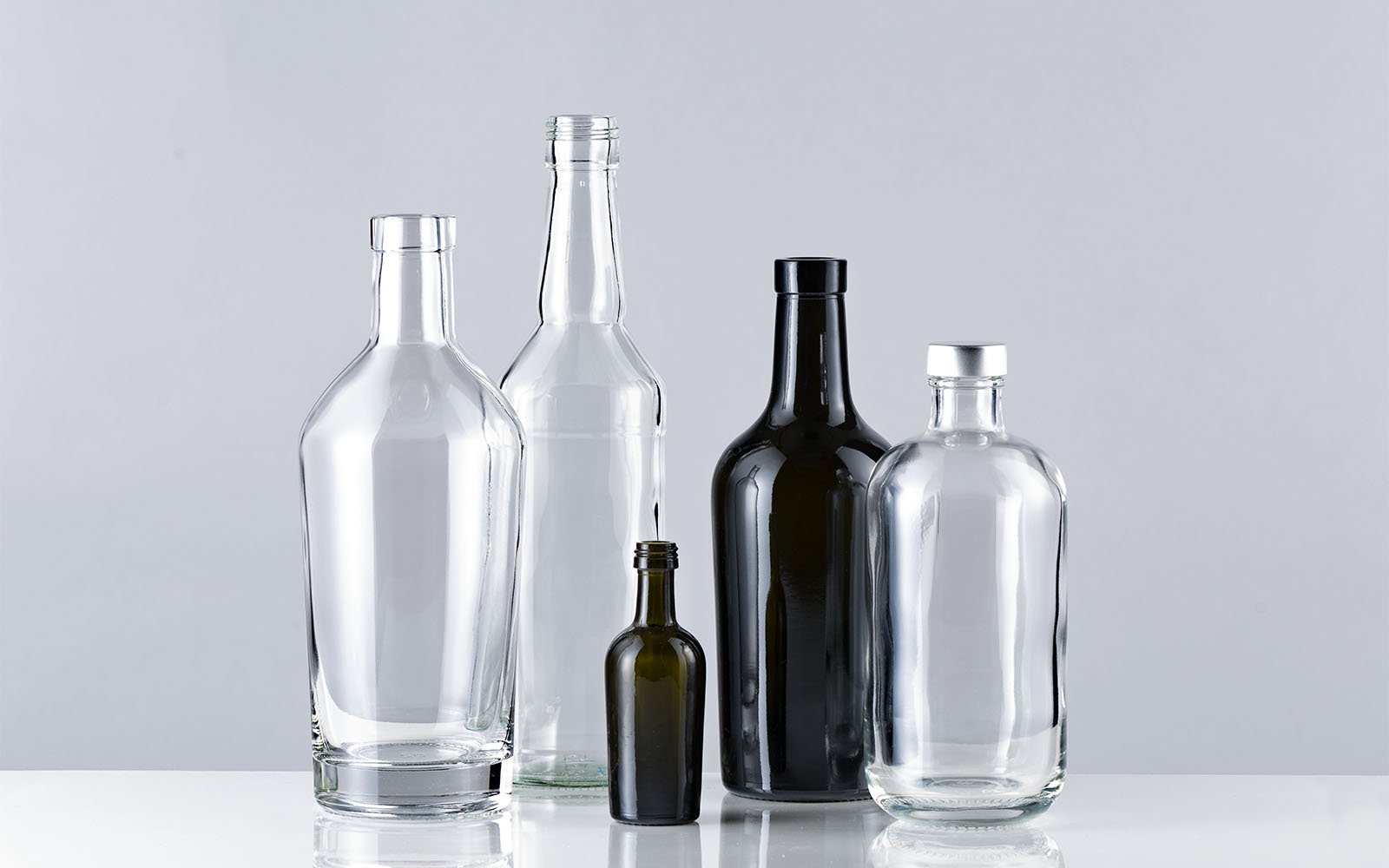 Beer
In addition to the standard models in the catalog, many bottles with particular shapes and structures have been introduced over the years, mainly for the craft beer industry in order to best express the uniqueness of the contents. The color is mainly Verdetrusco for special bottles, but there are other shades of green and brown glass to choose from for standard containers.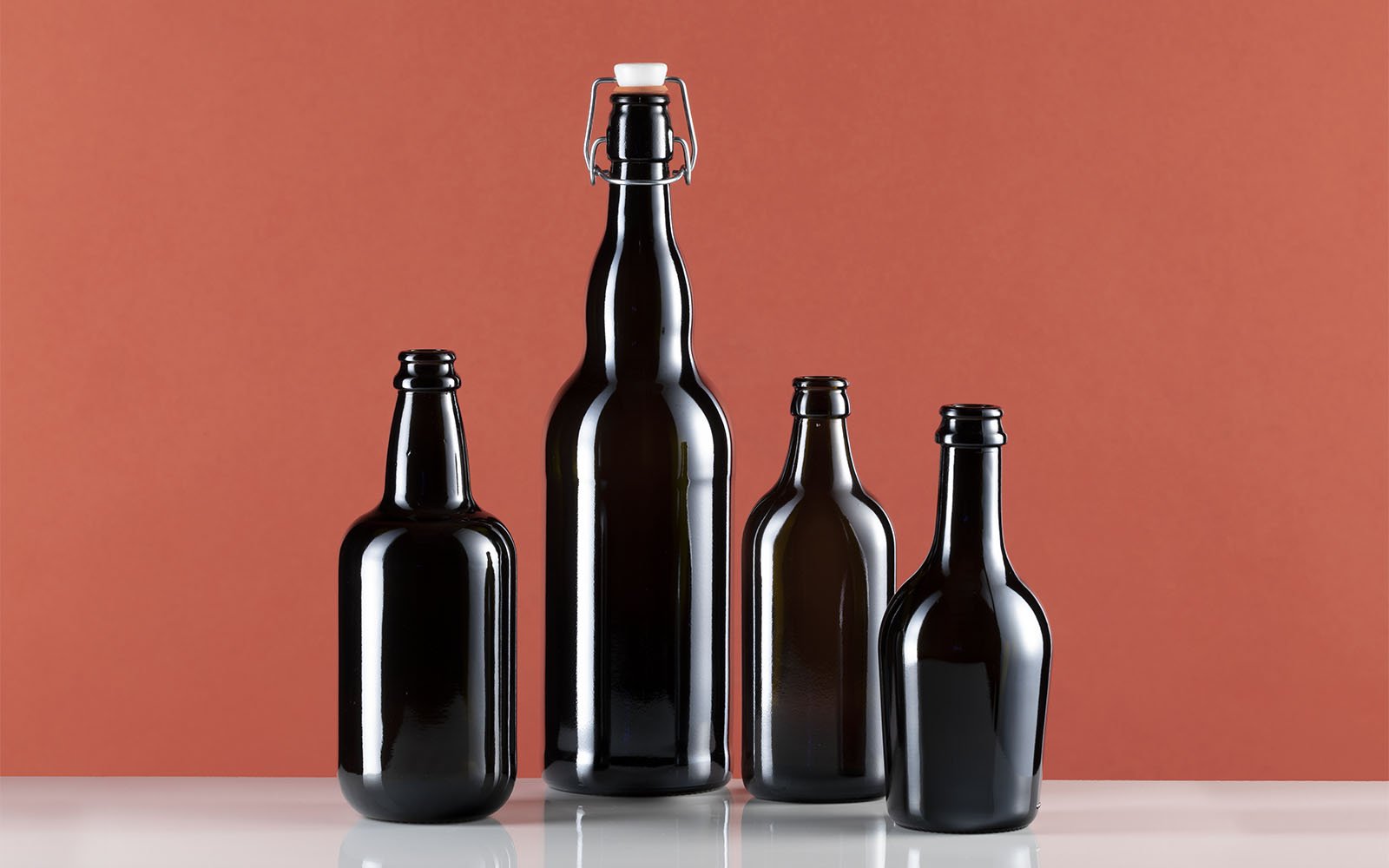 Flasks & Straw-covered bottles
These products have marked the history of Vetruria. The flasks for wine and bottles for oil are semi-automatically covered in straw and are available in different capacities and the colors white and half white.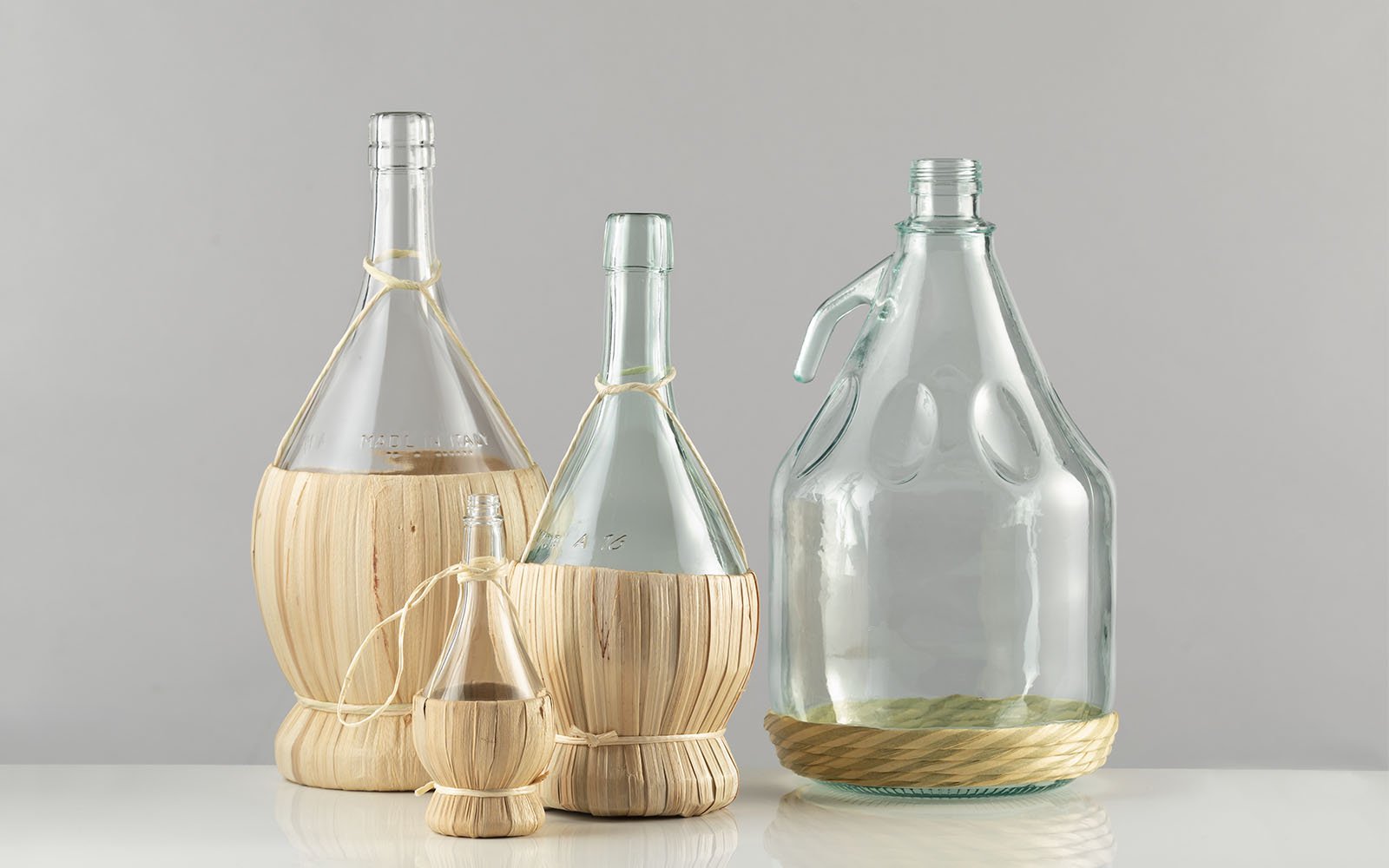 Jars
For preserves, jams, honey, salt, or sauces, there is a varied selection depending on the type of content and the best way to present it. Choice of color is either white or extra white in the standard or special glass type.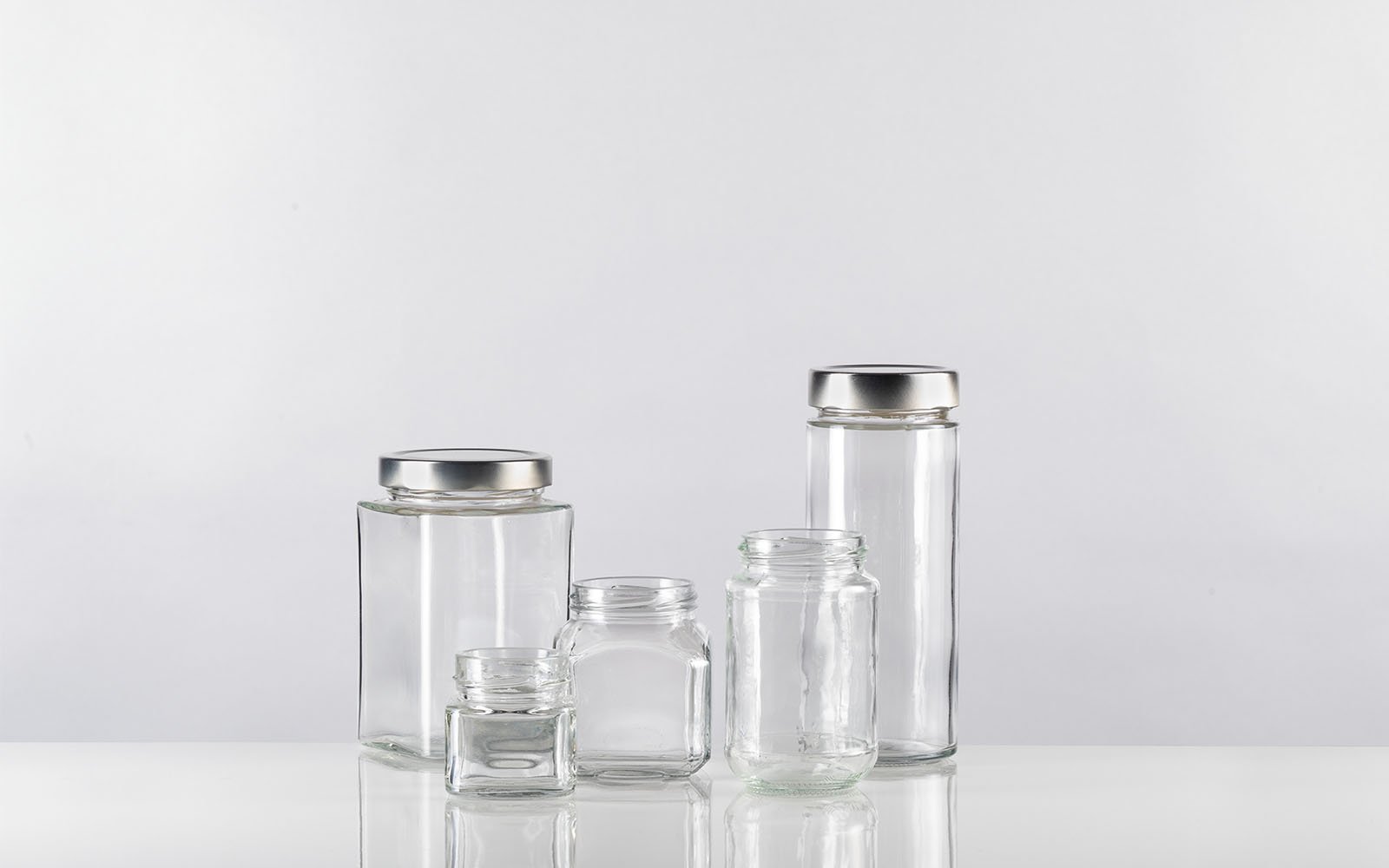 Cork caps
Totally natural cork and completely customizable with the customer's logo and brand. Different types are available: one-piece, agglomerates, micro-agglomerates, etc ... but all are characterized by the same qualities of elasticity and impermeability.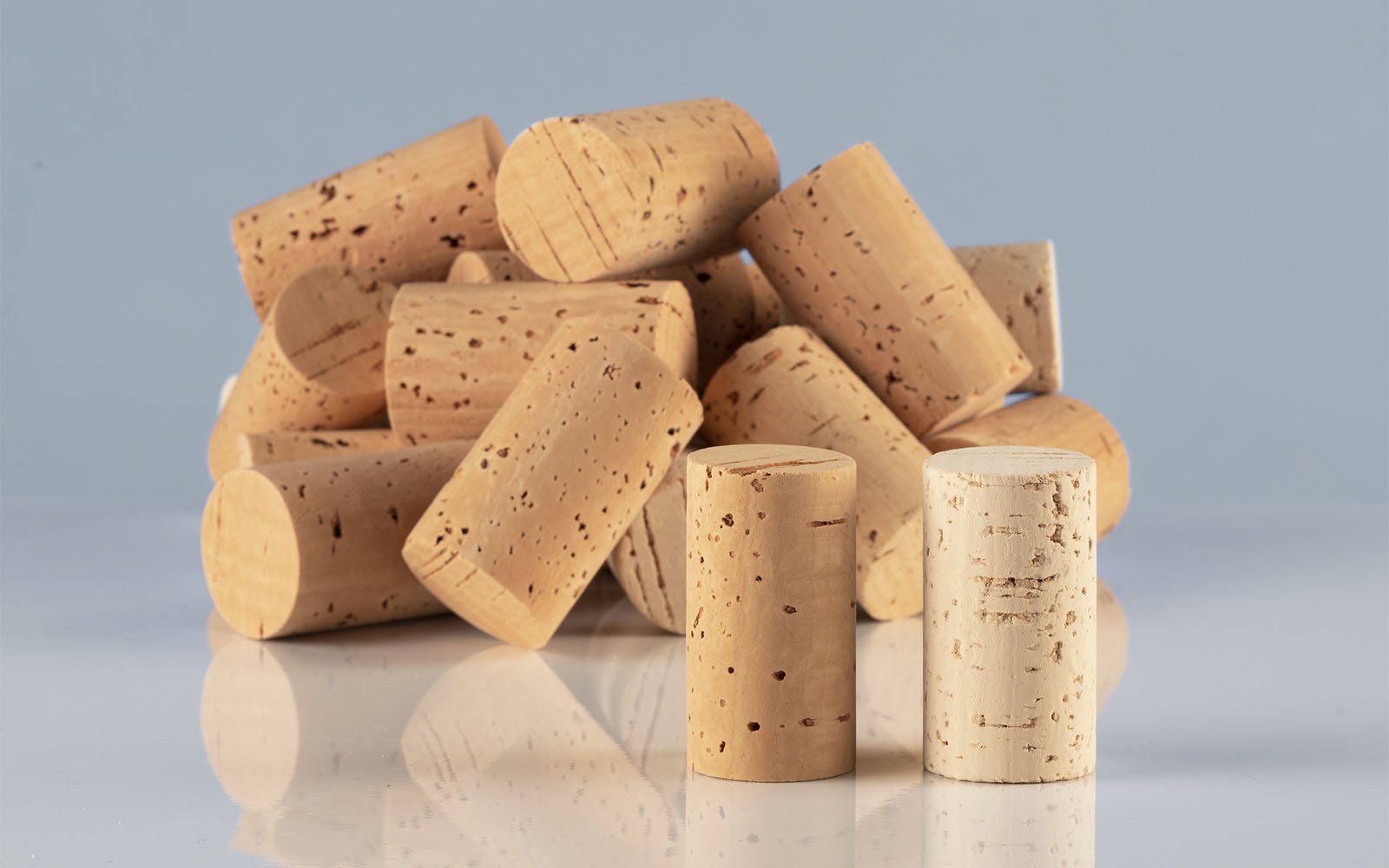 DOP caps
DOP caps protect the contents from counterfeiting. They are mainly in PVC or aluminum, in green, black, and gold colors, but can be customized according to customer needs in terms of color, writing, logo, or designs.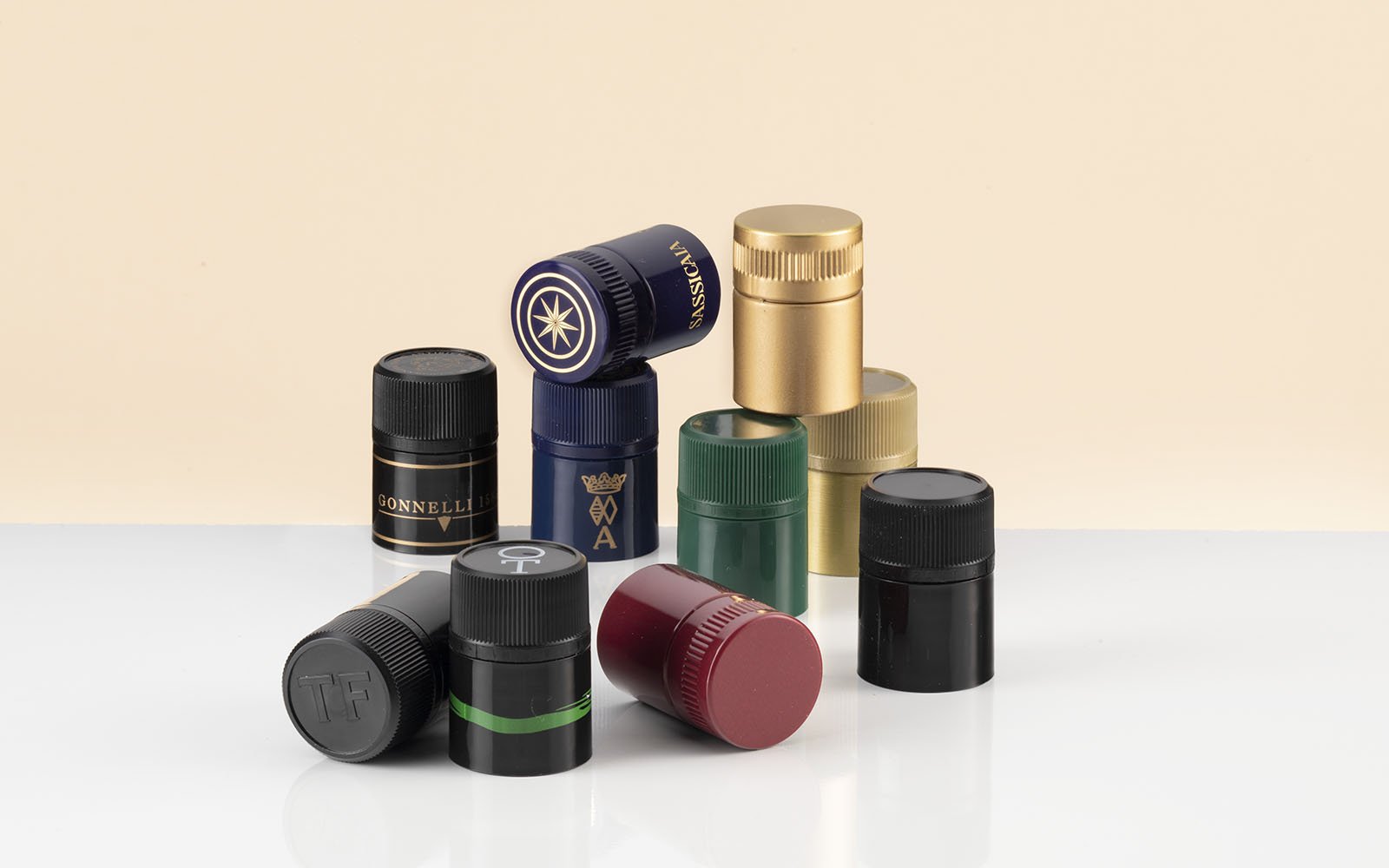 Screw caps
Mainly used in the oil sector, these caps are made of aluminum with a gold finish. Also available with the capping machine on request.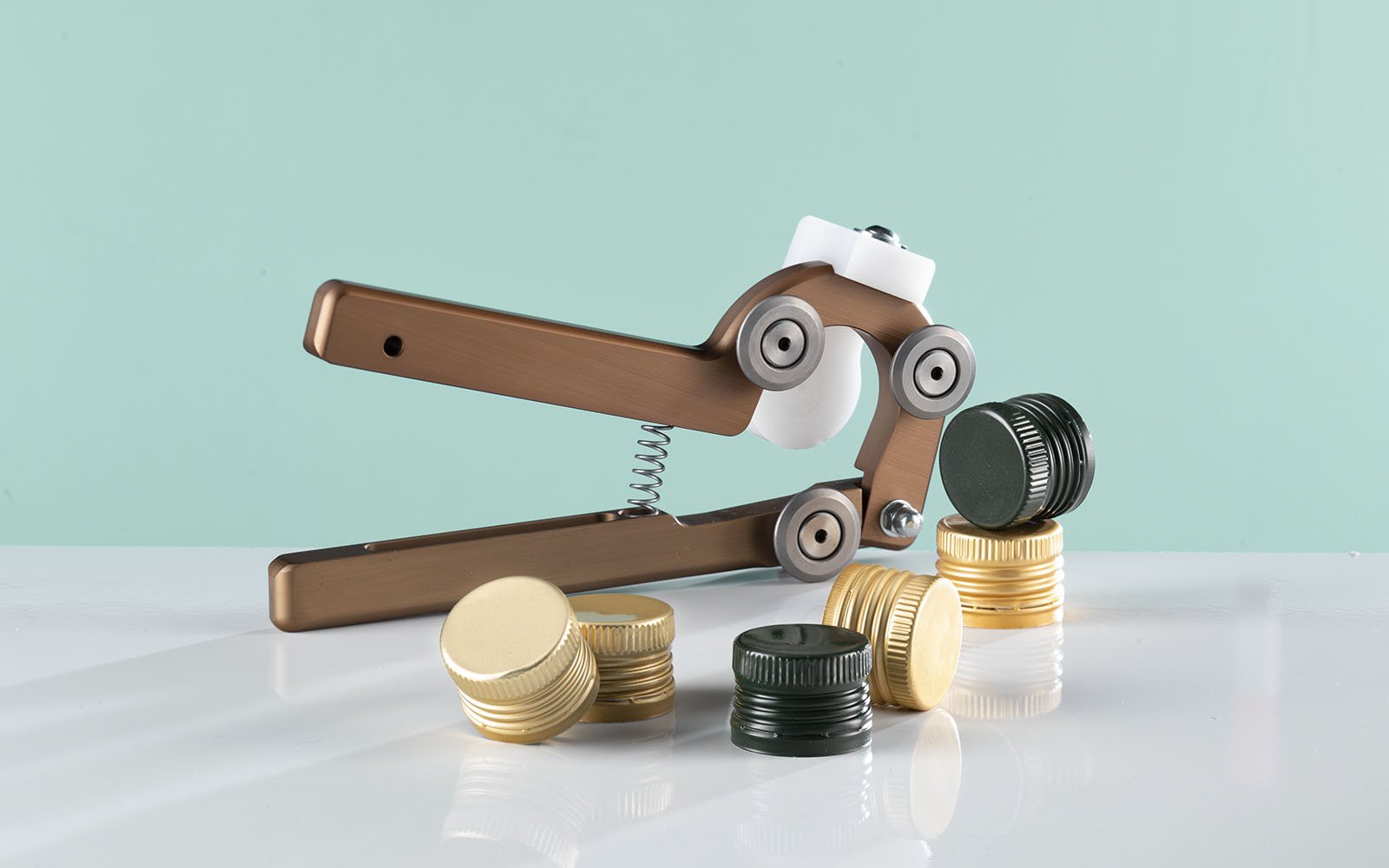 Metallic closures
The range offers twist-off capsules of every size, diameter, and height. The finish can be in aluminum, bronze, or gold, depending on the preference and needs of the customer.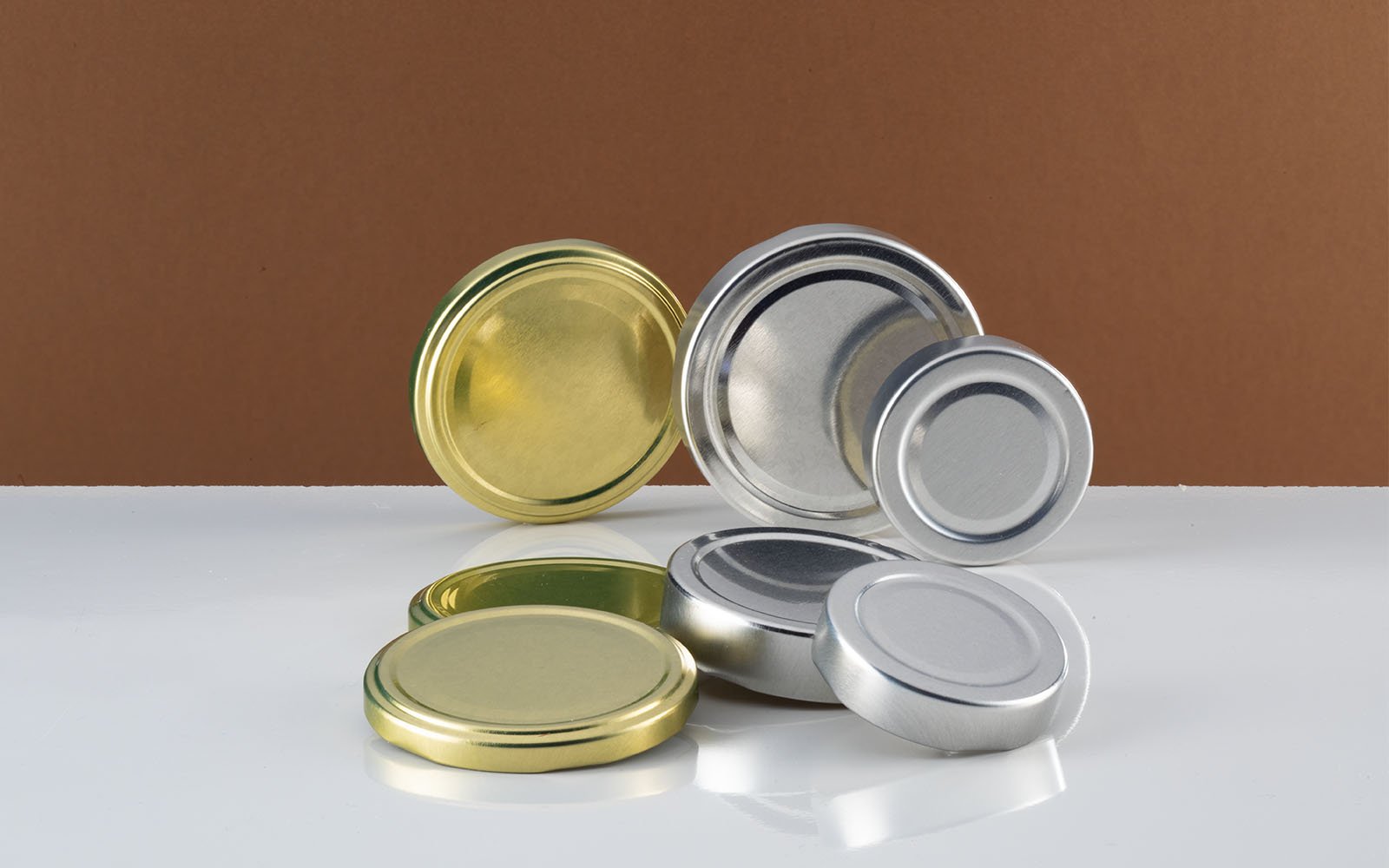 Tin cans
If there is an alternative to glass for transporting oil, it is the tin can. Available in many formats, the can lends itself to excellent product preservation, protecting it from the undesired effects of light.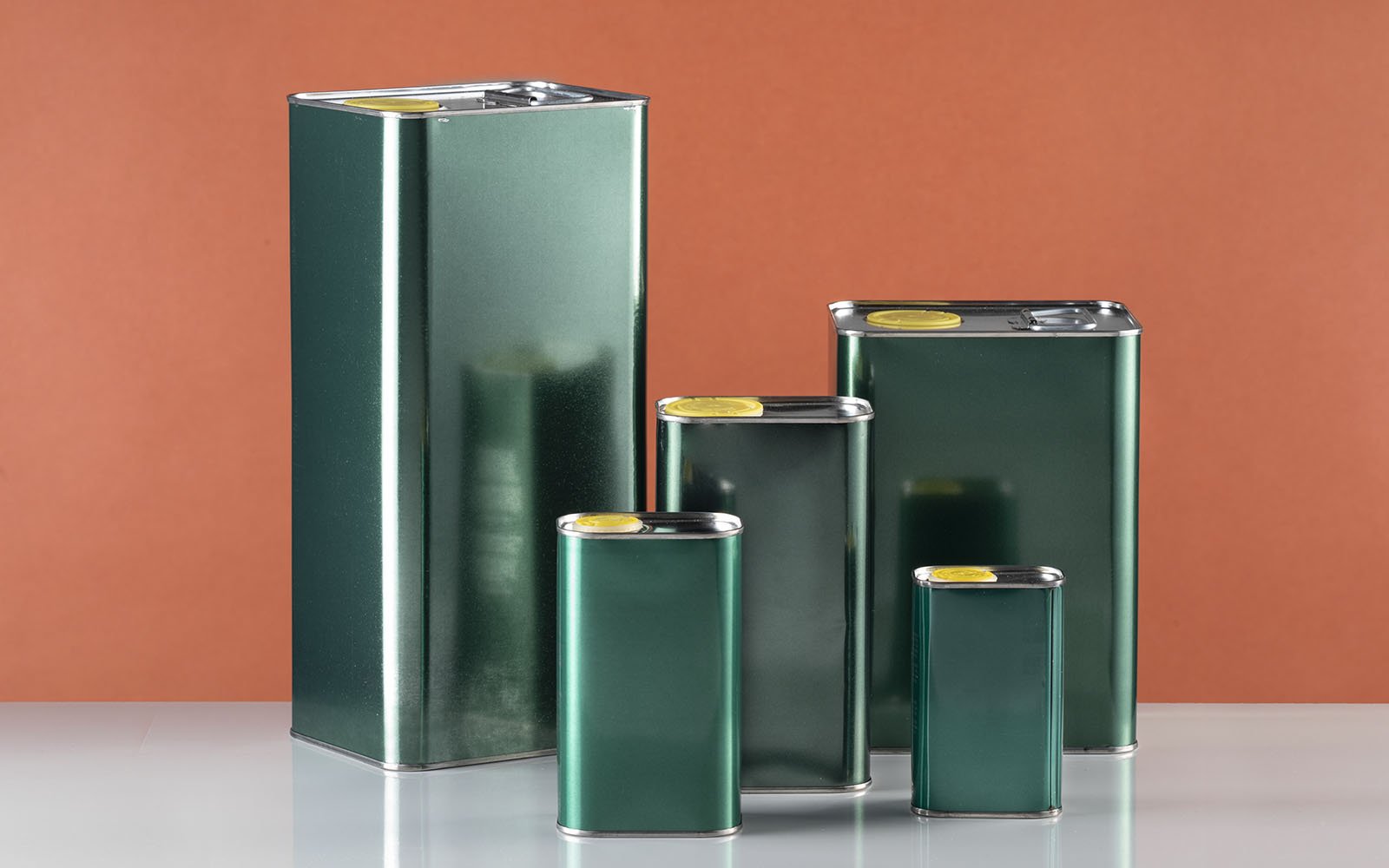 Oil tasting glasses
To taste the oil at its best, the typical blue tasting glasses are a must, the color allows for greater protection from UV rays and a lid is also provided to preserve the fragrance.